Posted by kranthi on Saturday, May 16, 2009
First of all, thanks to everyone who have Joined our Second Blog contest and also big thanks to contest sponsors. The contest is a very big success with so many active participants through out..

So, here we go..
The Lucky Winners are....

1. sms
2.RanCavitenio
3. Hopeful-my..
4.Kelly
5.Vicky
6.Jam
7.Rose
8.Aditya
9.Tanuj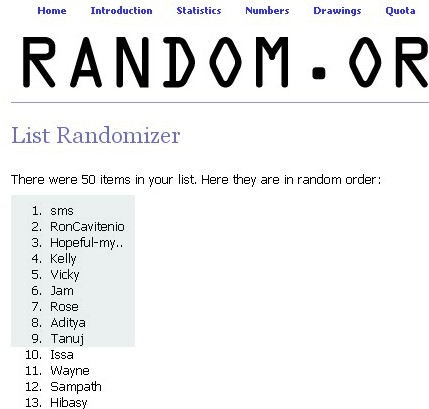 View the full list here.

How to grab your Prizes...?
Just comment here two times (one is normal comment and second with your paypal email...I don't publish the paypal email comment..)
and I'll deposit your money to your account.


NOTE: GRAB THE PRIZES BEFORE 7 DAYS...otherwise,they'll expire


Once again Congrats to the winners and others don't worry.. few more contests ahead.. Make sure you don't miss them by subscribing to our RSS Feed.